Ladies & Gentlemen, "The Beatles"
If you're a Rock 'N Roll fan, a Beatles fan, and a Disney + subscriber, this Thanksgiving you were gifted a real treat…..famous film director Peter Jackson's 3-part docu-series, "The Beatles: Get Back." It's source material draws from the original 1970 documentary directed by Michael Lindsay-Hogg that covers the making of what would eventually be The Beatles final album, "Let It Be." The original film ran 80 minutes long. This was a a small fraction of the footage actually recorded. Jackson spent the past two years delving through the entirety of the original footage, and his new series offers fans over 8 hours of viewing pleasure. Too much? Probably. The end result however, is an intimate glimpse into the final year of the Fab Four's collaborative reign, and simply put, it's fascinating.
image credit: azcentral.com
Anticipation for the film got me thinking about The Beatles and their music. I started listening to some of my favorite material of theirs about a week ago. I've been pretty much listening to them since. Before I dig deeper into "Get Back," I wanted to share some thoughts about this great band that I've otherwise never written about on this blogspace.
The Beatles can be a sensitive subject. As a Rock music fan, they are the band that if you don't start every Rock conversation with "The Beatles….then everything else," people will question whether or not you know anything at all about music. Believe me, when I've told people that Led Zeppelin is my all-time favorite band I've gotten "the look" on more than one occasion. You know the look I'm talking about. Some months back I playfully posed the question to Facebook friends whether they choose The Beatles or The Rolling Stones. When I mentioned I generally prefer listening to the Stones over the Beatles, I had friends wishing there was a "disappointed parent" emoji to send back my way!
I get it. When it comes to the Beatles many people have a difficult time separating favorite from best. Ask me what I feel like listening to when I'm road tripping, working out, or doing household chores, and I'll take the Stones, Zeppelin, or the Who for that matter. Ask me who the best was…..I know the answer is the boys from Liverpool. I've never denied the greatness of The Beatles. They had something no other band ever had: Three #1's. Three guys who were all great singers, great musicians, and great songwriters. No offense to Ringo. Everyone loves Ringo, but John Lennon, Paul McCartney, and George Harrison were all talented enough guys to lead their own bands. Yet for the better part of a decade, here they were….all together in one band. That's what makes The Beatles the best, even if they weren't my favorite.
image credit: cbsnews.com
Despite their massive musical output, by most standards the Beatles were not around very long. Though formed in the late '50s, their existence is mostly recognized to be from 1962-1970. For me though, I never held any real interest in anything they did prior to 1966. I never cared for the cutesy Beatles of the early years. Yes they were wildly popular. We're all familiar with the term "Beatlemania." Yet I always felt the early years lacked the artistry of their work in the second half of the sixties. Sure, their songs were fun. They had a beat. You could dance to it. Teenage girls could scream through the entirety of their performances. They weren't bad songs. They were pop songs. I know that stuff is beloved. I'm not knocking it. That said, it's just not for me. 1965's "Rubber Soul" started to change that opinion for me. The song, "In My Life" is one of the most beautiful songs I've ever heard. I could listen to it everyday. The album that made me a Beatles fan however, and the first Beatles album I ever owned, came the following year:
image credit: time.com
1966's "Revolver." The first Beatles album of all original material. No more covers. This is where it all really started for me. Taxman, I'm Only Sleeping, Here, There and Everywhere, She Said, She Said, And Your Bird Can Sing, Dr. Robert, Tomorrow Never Knows… among others. So many great tunes. This wasn't matching suits, haircuts, and smily faces on the Ed Sullivan Show. This was something different. And this….was only the beginning. The tip of the iceberg.
"Sgt. Pepper's Lonely Hearts Club Band" and the U.S. LP release of "Magical Mystery Tour" in 1967. "The Beatles / White Album" in 1968. "Abbey Road" in 1969, and finally, "Let It Be" in 1970. The sheer volume of work over this span, let alone the quality of it, would make a 20-year career for most bands. They did it in a five year span. It's hard to compare that to anything. Zeppelin between 1968-1975, or the Stones between 1965 and 1972 perhaps, but that's about it.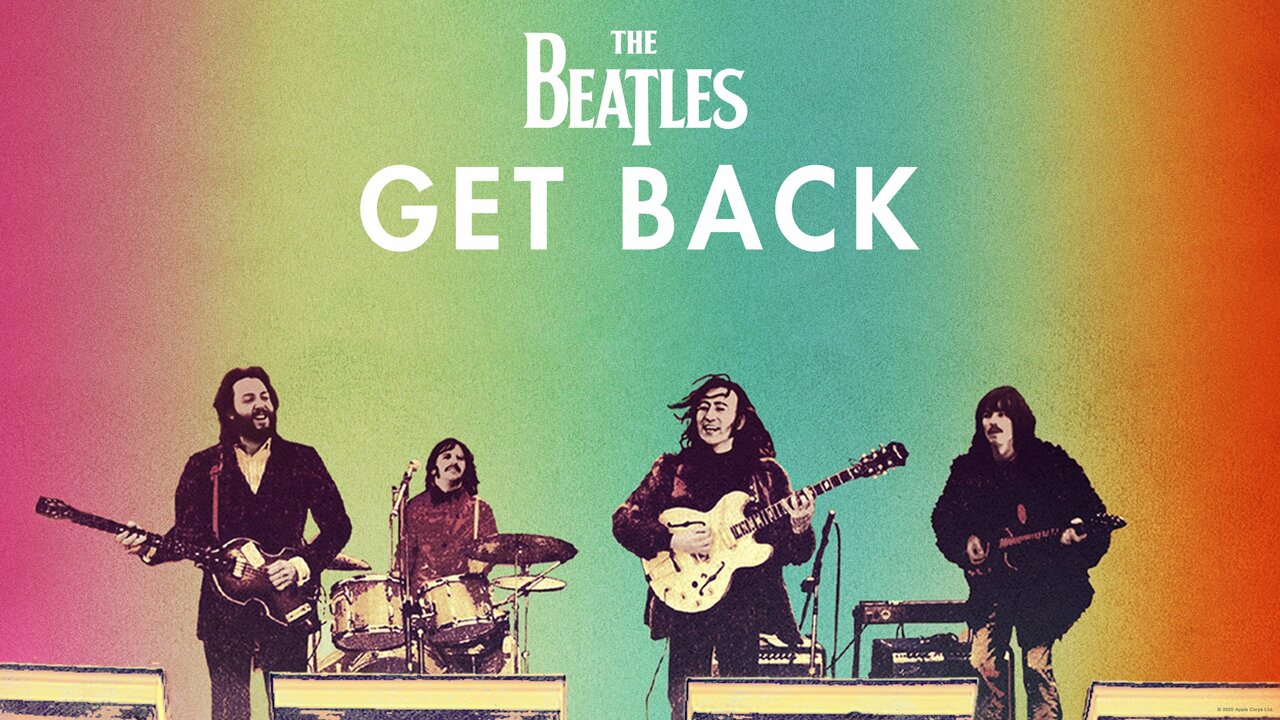 image credit: tvinsider.com
As as teacher, I'm always interested in learning. As an avid fan of Rock history, I'm certainly always interested in learning more about the bands/artists I admire. So what then, have I learned from Peter Jackson's new documentary, "Get Back"? For starters, I have a clearer understanding of the dynamics surrounding the release of their final two studio albums. I've always known that "Let It Be" was more or less recorded prior to "Abbey Road," yet released after "Abbey Road." That I knew. What always confused me was how one album was shelved due to creative differences or what have you (Let It Be), yet they then were able to go forward and make a different album (Abbey Road). The answer is, that's not what happened. From watching the documentary I learned that at least half of what eventually comprised "Abbey Road" was roughed out during the "Get Back / Let It Be" sessions. Specifically, the McCartney contributions to "Abbey Road" were all introduced during these sessions. So in essence, when they tabled "Let It Be" and then eventually reconvened to record "Abbey Road," much of that album was already hashed out. That makes much more sense to me now. This spoke to McCartney's workman approach during the "Get Back" sessions. He was clearly the most active writer during those sessions. We're basically introduced to nearly all of the material he'd produce for both the "Abbey Road" and "Let It Be" albums in the documentary.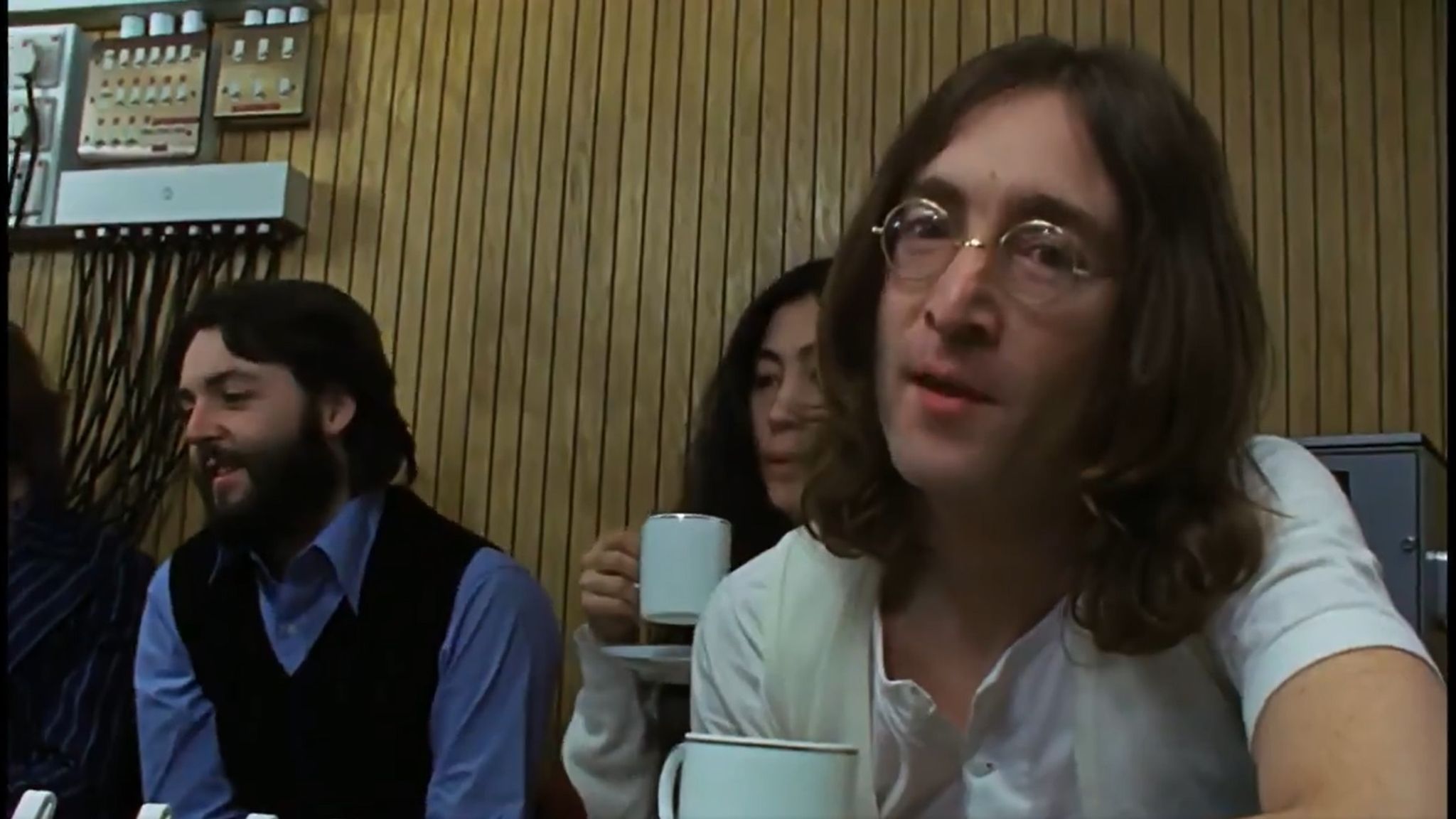 image credit: skynews.com
I also learned how relatively minimal John Lennon's creative contributions were during the "Get Back" sessions. I don't want to sound like I'm hating on John here. He is by all accounts my favorite Beatle, but in watching the series I just felt like John was sort of going through the motions much of the time. He certainly provided plenty of levity. I think many folks may not be aware of the great sense of humor Lennon possessed. (Another little gift of this documentary) Don't get me wrong, he ultimately put in the work, but he seemed to mostly just follow Paul's lead and attempt to contribute in some way to Paul's songs. He didn't seem fully invested. Even bored at times. In fairness, it's my understanding that these sessions were Paul's idea, so it stands to reason that John didn't really want to work on new material at that particular time, and he was just being a good soldier if you will….just being there for the band. These are merely personal observations. Others may observe it quite differently.
I used the word "fascinating" to describe the documentary. So what made it fascinating? For one, as a viewer I felt like I was right there in the studio with them. As if I was seated along side the guys observing their creative process. Watching and listening as Paul works his way through a brand new song. He's got the music down, but he hasn't come up with the words for the second verse yet. There I find myself wanting to raise my hand and say, "Paul, Paul! I know it!!! Let me help!" That's because we do know it! Watching as he and George try to iron out the bridge to a song we've listened to thousands of times in our lives. If I could play a guitar I felt like wanting to tap them on the shoulders and say, "I've got it boys. It's like this!" Those moments were so cool to me.
The other fascinating element was knowing how close this was to the end. The end of a band believed by many to be the greatest ever. I mean, you could tell and feel they knew the end was near, but we actually know when that end was.
I was originally going to end this post by offering up all my reasons for why I believe the Beatles came to an end. Yet as I've worked through the words on this page I realize it's simply unnecessary. The suppression of George Harrison's creative growth and the tension that created? The growing distance between McCartney and Lennon? The incessant presence of Yoko Ono? John's waning interest in being a Beatle? Paul's desire to be a solo artist? Who cares? The only real questions to ask if you consider yourself a Beatles fan or a Rock N' Roll fan are: "What more could you ask for? What more did you need them to give you?" They gave more than most bands could ever dream of. They gave us more than we probably deserved. They weren't my favorite band, but they were the best.
Thanks for reading,
Vic
image credit: theplaylist.com